The Team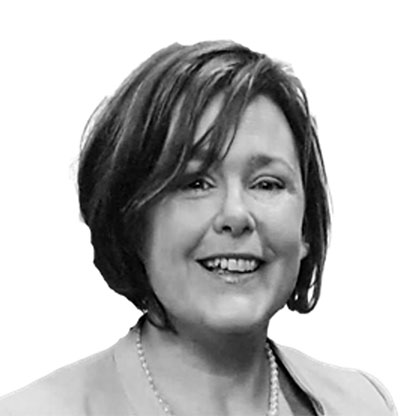 Anna Connolly
C. Psychol. Ps.S.I.
Anna Connolly is a Chartered Work & Organisational Psychologist, Associate Fellow of the Irish Psychological Society, and a qualified executive coach. Anna has 10 years-experience in helping managers achieve their potential through her work as a coach, and facilitator on Leadership development programmes and workshops. Prior to qualifying as a psychologist, Anna worked for 13 years as a senior manager with Ericsson managing high performing teams and delivering on global key accounts for Vodafone, BT and O2. Anna's first job while at university in Galway was as a bookmaker with Gilmores and subsequently Ladbrokes Racing Ireland.
Anna specialises in solution focussed coaching with a focus on strengths and solutions and uses psychometric assessment as help the leader understand themselves. Anna also works as a team coach with a focus on building trust in teams, managing constructive conflict, and inspiring commitment, accountability, and results.
Education
Chartered Work & Organisational Psychologist, and Associate Fellow P.S.I
Advanced diploma in Leadership & Executive Coaching, Kingston College
MSc Work & Organisation Psychology (Birkbeck College, University of London)
Cert. in Business Research & Enterprise Development (Independent College)
BSc Psychology (Open University)
Accredited facilitator of Personality Assessments, NEO-PIR, Leadership Primary Colours, Lumina Spark, Lumina Emotion, Lumina sales
MSc Optoelectronics (Queens University Belfast)
BSc Applied Physics & Electronics (NUI Galway)
Some examples of Anna's recent Experience are set out below:
Associate Faculty with the Irish Management Institute: Anna currently teaches modules on decision Making, culture & politics and the individual approach to Coaching and Mentoring on the Diploma in Organisational Behaviour and Diploma in Organisational development and transformation.
Facilitator and coach on Leadership Development Program for consortium of IT companies in the Southern region: Facilitating Managing People and Teams workshops and In-company experimentation to help participants effectively manage the performance and competence of their teams. Topics covered in the workshop included Motivating teams, Psychological Safety and Trust, Work design, Self-management, Retaining and developing your employees and Leadership presence and followership.
Carat Media: Worked as coach to managers at all levels within Carat Media over 2 years specialising in coaching managers transitioning to new more senior roles and newly appointed managers. This coaching engagement resulted in improved employee retention and boosted career development for the managers on the programme.
Facilitator on "You as a Manager" large scale executive and manager development program for Leading Bank focusing on developing managers as internal coaches, improving communication through storytelling, building trust, creating high performing teams and action learning through a community project.
Coaching leaders as part of a Development Centre for a Financial institution. Observing leadership behaviours and giving feedback for development, psychometric profiling, and coaching participants on a real time simulation of setting up a Fintech company
Facilitator on Management Development programme for large aviation and retail organisation
Designed and delivered Inclusive Leadership sessions at all levels to increase gender balance at board and executive levels. Percentage of women on the board increased from 10 to 30%.
Other client projects include
Pfizer (coaching individual managers on improving the impact of communicating innovation and advances in technology)
Godolphin Ireland, (Designed and facilitated Embrace Diversity Programme in conjunction with Ibec)
Sports Ireland – Facilitated collaborative strategy sessions between FAI, IRFU, GAA, IABI
Airbnb – Communication, Negotiation and Influencing skills for global sales teams
(Programme delivered to teams in Dublin, Portland (USA) and Singapore)