The Team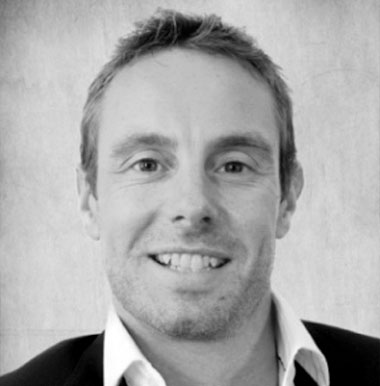 Neil O'Brien
C. Psychol. Ps.S.I.
Managing Director
Neil O'Brien has spent his life seeking optimal performance in both Sport and Business. As both a Chartered Psychologist and Certified Conditioning Coach, Neil has been able to combine his skills and passions and deliver services to clients that lead to real performance measure improvement. This led to his founding People Performance as a one-stop shop with its mission to deliver optimal performance for clients in all facets of life.
See Neil in action at the Entrepreneur Experience.
Neil's journey started with global Psychologists firm, SHL, where Neil gained grounding in Performance Measurement and Talent Management. Neil was part of the team, initially in Dublin and then later in Sydney Australia delivering client services across the Asia Pacific region. Whilst in Australia, an opportunity arose to work with PwC to design and develop their High Potential programmes as well as their Partner Assessment measurements with a focus on defining effective Leadership. A primary aim was to identify persons who could best fit the Leadership criteria. From here, Neil joined renowned Psychologist firm, Pearn Kandola. In 2009, Neil established an independent practice of Psychologists with the aim of improving individual and organisational performance. During all of this period, Neil had also been involved in rugby having played in both Ireland and Australia as well as developing a keen interest in other sporting arenas such as Mountain Biking, Adventure Racing and endurance sports. Following his playing days, Neil moved to rugby coaching with a focus of Strength and Conditioning. He qualified as an IRB S&C Coach and began working with a number of rugby teams. At the same time, Neil established a fitness business Keepfit.ie that quickly became one of Dublin's leading fitness schools. In 2011, Neil was part of the conditioning team for AIL winning side, Old Belvedere. People Performance was borne out of a drive to combine his expertise from both performance in sport and business to his clients. Having sold the Keepfit.ie business in 2016, Neil focused his attention on the world of performance bringing his learnings together.
People Performance believes in the mind and body working in harmony and all of our interventions focus on this.
Some of the major projects Neil has been involved with have included:
Design and Implementation of Senior Management Capability Assessment Programme with Bord na Mona
Design and implementation of Bank of Ireland Graduate Attraction, Recruitment and Assessment process (Winner of Best Graduate Recruiter in FS 2013)
Implementation of Graduate Assessment Process within An Post
Development of Organizational Wide competency model for Guidant Pharmaceuticals
Development of Competency model with Office of Health Management
Design and implementation of HR restructuring process with large semi state organization
Implementation and delivery of large bespoke Outplacement programme with major financial services organization going through wind down
Design and delivery of bespoke executive assessments for Bord na Mona
Bespoke assessments for senior roles at Council of Europe
Assessment of staff during Eircom organizational re-structure
Design of Irish Defence Forces Cadet Recruitment Process
Design and delivery of Leadership development centres with PwC, Bank of Ireland, BG Exploration, BBC, Australian Public Sector
Delivery of Interview Skills and Assessor training
Delivery of 1:1 Executive Coaching at senior level
Qualifications:
Registered Psychologist with the Psychological Society of Ireland
Degree in Psychology (UCD)
Postgraduate Certificate in Occupational Psychology from the British Psychological Society (BPS).
Postgraduate Diploma in Business Studies (UCD)
Masters in Business Studies specializing in Management and Organizational Studies both from University College Dublin. (UCD)
Diploma in Cognitive Behavioural Therapy (Institute of Management)
Member of the PSI Division of Work and Organizational Psychology
Member of the British Psychological Society Division of Occupational and Organizational Psychology and Division of Sports and Exercise Psychology.
The following are some of the organisations that Neil has worked with:
Bord na Mona
KPMG Ireland
PwC
Bank of Ireland Group
AIB
BBC
BG Exploration
Council of Europe
Irish Defence Forces
Irish Bankers Institute
IBRC
Marks & Spencer
McCann Fitzgerald
Wyeth
eircom
Kerry Group
Microsoft
Google
Mercer
Axa
Accenture
Aer Lingus
Qantas
SFI
Bharti Telecom
Australian Public Sector (APS)
Pfizer