The Team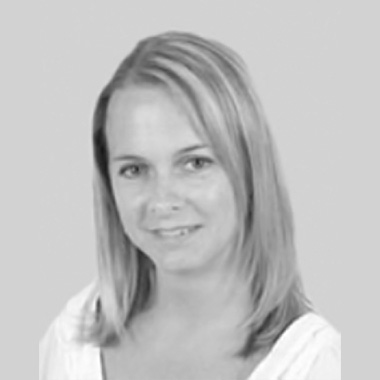 Polly Howard-De La Mare
BSc, MSc, C.Psychol.
Senior Associate
Polly is a Chartered (Occupational) Psychologist with the British Psychological Society (BPS) and has eleven years' experience of working with global organisations in the private and public sector to deliver leadership development, talent management, assessment, learning and development, and diversity and inclusion projects. Polly began her career working in recruitment for FMCG roles. She later worked in a Consultancy role focusing on the development of competency frameworks, 360 degree feedback, talent management and employee engagement for blue-chip clients such as Accenture, House of Fraser and BUPA.
Polly also worked for eight years at Pearn Kandola, a leading Business Psychology Consultancy. During this time Polly developed a broad range of experience of working with senior individuals on assessment and development projects, from job analysis and competency framework development, to the design and delivery of development centres and coaching. Polly has been part of the O'Brien Consulting team since 2015.
Some of the major projects Polly has been involved with have included:
Job Analysis and competency framework development for the National Audit Office, Halfords and Youth Sport Trust.
Gap analysis and competency framework review for a major law firm.
Translation of complex competency framework into observable, behavioural indicators for assessment and development for Janssen Ltd.
Design of assessment centres for highly skilled, technical roles for Janssen Ltd.
Design and implementation of multi-level development centres for junior, middle and senior managers at Waitrose.
Review of selection processes with an emphasis on fairness, consistency and objectivity.
Design and delivery of interview skills and assessor skills training.
1:1 Leadership Coaching
Delivery and coaching on Leadership Development Centres for clients such as BG Group, AXA, PwC, Marks and Spencer and NFU Mutual.
Qualifications:
Chartered Psychologist C.Psychol – British Psychological Society.
Professional development Certificate in Psychological Coaching from the Centre for Coaching (an ILM certified course)
MSc Occupational Psychology
BSc Psychology
Level A and B trained (16PF5, NEO PI-R, Emotions and Behaviours at Work)
Member of the Occupational Psychology division of the British Psychological Society
Trained to administer and give feedback on Implicitly (Hogrefe)
The following are some of the organisations that Polly has worked with:
National Audit Office
NHS
PwC
Total
Transport for London
BBC
BG Group
Council of Europe
Marks & Spencer
Kingfisher Group
BT
AXA
Accenture
Waitrose
Halfords
NFU Mutual
Linklaters LLP
Herbert Smith
Janssen Ltd.
GSK
ING