The Team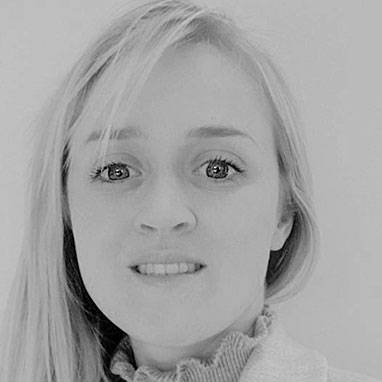 Sara Coyle
MSc-Occupational Psychology
As an Occupational Psychologist, Sara has been involved in the areas of team development, leadership development and people development for 8 years. Sara began her career with Gibson Hallmark Ltd, where she got first-hand experience of how a group of Occupational Psychologists function. Sara worked all over the world, Shanghai, across America, Ireland and most of Europe with Gibson Hallmark working mainly with senior leadership teams and individuals across the various functions within The Coca Cola Company. The main focus of the work was around people development, leadership development, and team effectiveness. Sara joined People Performance towards the end of 2017 and has been involved in consulting to many of the major public and private sector organisations in Ireland in the areas of coaching, leadership and people development.
Sara's main interests include team building and effective team management skills as her experiences to date have allowed her to witness the benefits of helping individuals understand the advantages of management and leadership development. An area she believes is important is human behaviour and decision making and its impact in the workplace. As a result of years of observing different types of coaching Sara has seen the benefits first hand of effective coaching skills, she believes in the importance of effective coaching in order to help facilitate people to reach their potential in leadership, technical and sales roles, and therefore as a result how managers can positively impact employee performance and well-being.
When not working Sara's interests fall into the Horse Sport World, as she comes from a long family connection to the Horse Industry. Sara has competed nationally and internationally to grand prix level herself and is an advocate for the sport, training with her clients and her horses weekly all across Ireland. Sara runs a successful breeding, competition and livery yard in Ashbourne county Meath. She has her Horse Sport Ireland Coaching level 1 certificate and is in the process of completing her Level 2 Coaching certificate. Her family have always been involved in horses, with both her parents successful showjumping careers being recognised worldwide. Her mother, who competed all over the world and obtained a Junior European Silver Team Medal. Her father, who successfully rode and competed for Ireland with one of Irelands most successful breeding stallions Cruising, they successfully won numerous Nations Cups and won Grand-prix's all over the world. Sara's great grandfather, F. G. Harris successfully bred race horses, the most successful one he bred was Little Polveir who won the Scottish Grand National & the Aintree Grand National. Also Sara's grandfather, Michael Gahan MRCVS, bred 'Irish Fashion' who won the Schweppes Gold Trophy in 1976, ridden by Ron Barry.
With such a variety of skills learnt over the years earned personally in the horse sport world and within the business world, Sara tries to apply her knowledge of both worlds to her professional role when she embarks upon a new challenge. Sara believes the performance of each individual can be accelerated further once you get to understand the drive that pushes each individual to performance at their greatest. When an individual can fully understand what drives the best from their team only then can they perform to their best functionally as one unit.
Qualifications:
Degree in Psychology (UUC)
Master's Degree in Occupational Psychology (University of Nottingham)
BPS Level A and Level B certified. Experience with using:

OPQ (Occupational Personality Questionnaire)
Competence Based Interviews
Coaching Simulations
TEP (Team Effectiveness Profile)
NMT4 Advanced Managerial Testing
360 Degree Review

Horse Sport Ireland Coaching Level 1
NLP Practitioner Course completed with excel with NLP
Member of the PSI Division of Work and Organizational Psychology
Relevant Assignments:
Coca-Cola Global, Hellenic, and Commercial Teams – (Team Effectiveness Programme) Gibson Hallmark Ltd (GHL) were involved in the development and running the Team Effectiveness Programmes across a number of different areas within the Coca-Cola Company. Each Programme were designed for each individual area of the business working directly with each of their senior leadership teams allowing them to review their current status and to understand how they wanted to operate going forward.
Coca-Cola TLTI – (Technical Leadership Talent Initiative) GHL developed the Technical Leadership Talent Initiative program in conjunction with the Director of Talent and Development Global. Sara was the sole person used to conduct and assess during this project. The full program had four separate components: online completion of an Occupational Personality Questionnaire; a 1-hour, one-to-one telephone interview with each participant structured around the Coca-Cola Core Leadership Competences; a telephone Role Play exercise and feedback from four stakeholders who are nominated by each participant. The outcome was an individual Development Report highlighting strengths and development opportunities with some suggested actions to take forward into a personal development plan. Participants received a short telephone feedback session with Sara on receipt of their feedback report. There was also a group summary of key themes provided coming out of the program for Global Technical leadership.
Coca-Cola Global, CCEAG and Bottling Investment Group – (Development Centre) Working directly with these areas of Coca-Cola's Senior Leadership Teams we developed bespoke case studies and helped these individuals to understand their Strengths and Development areas. Sharing results from the Programmes with HR Globally to allow for further development.
Coca-Cola – Turkey Business Unit – (Engagement Review Workshop) – GHL was commissioned to design and facilitate an Engagement Workshop for specific subsets of the Turkey Business Unit. The primary objective of the Workshop was to explore the results of the Employee Insights Pulse Survey (EIS), which had been conducted internally. In addition, the Workshop aimed to incorporate specific team evaluation and development activities to assess the current state of each of the three individual subset groups, enhance team work skills and insights and develop strategies to ensure continuous team development in the future.
Anadolu – EFES – (Assessment and Development Centre) Working directly with the CEO of EFES GHL ran this Programme as a way to assess individuals of their senior leadership teams to accelerate their development and create a deeper understanding or their strengths and areas to develop further.
Huhtamaki – (Performance and Appraisal Coaching) GHL were brought in to assess and coach Huhtamaki's team to value their strengths and highlight their areas for development through a variety of different scenarios.